Smile Makeover after Orthodontics in Lake Mary
Procedure Details
Smile Makeover after a traumatic accident that included: Orthodontics, KOR Whitening, Extraction and Implant placement with Implant Supported All Porcelain Crown and Porcelain Veneer.
More
Smile Makeover B & A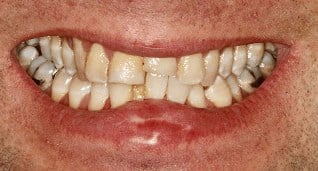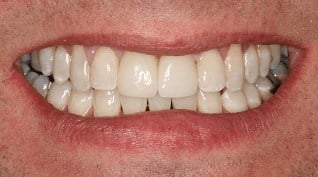 Smile Design and Cosmetic Dentistry completed by Dr. Patricia Roach. More
Post Trauma Cosmetic Dentistry
This patient came to our office after he fell and had dental trauma causing him to lose a front tooth. He wanted to fix the damage caused by the accident but also cosmetically enhance the rest of his teeth. The patient had an extraction of a front tooth and then went into orthodontics to fix the alignment of the crowded teeth. After orthodontics was complete, KOR whitening was done and implant was placed where the front tooth was missing. The final restorative treatment was implant retained porcelain crown and porcelain veneer on tooth adjacent to the implant. The final result repaired all the damage caused by the accident but also gave a beautiful cosmetic result.