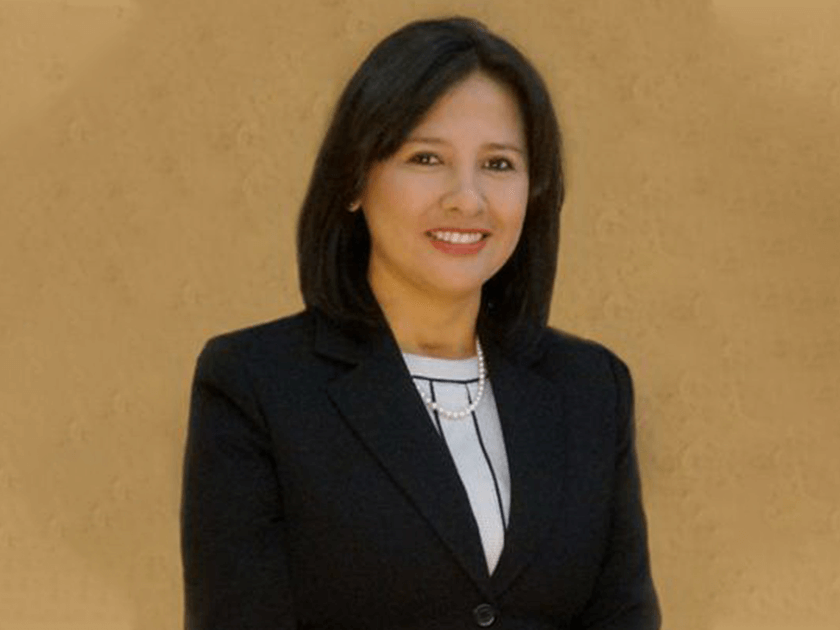 Dr. Patricia Roach earned a degree in dentistry from the Cayetano Heredia University Dental School in Lima, Peru. During her time at the university, she was recognized for her outstanding efforts and awarded high honors for her work with dental research and materials. Dr. Roach later went on to educate as an assistant professor of operative dentistry and dental materials for the dental school and adjunct professor of microbiology for the medical school.

Realizing her desire to deliver the highest level of care to patients, she pursued further dental training through several prestigious postdoctoral programs, including:

1 Year: University of Maryland, Department of Pediatric Dentistry and Microbiology Fellowship
3 Years: University of Rochester, Advanced Education in General Dentistry
2 Years: University of Rochester, Strong Memorial Hospital, General Practice Residency – Chief Resident.

The pace of scientific and technological advances in dentistry constantly increases, and over her 25 years of experience, Dr. Roach has understood the value and importance of postdoctoral education and training.

She is currently pursuing a Master's degree in Aesthetic Dentistry at King's College London, which has the exceptional ranking as the number 1 university dental school in the world according to the 2020 QS World University Rankings.

Dr. Roach remains current on the latest in advanced dentistry and is proud to be actively involved with the following professional organizations:
Academy of General Dentistry, Pre-Fellow and Member
Academy of Laser Dentistry, Member
American Academy of Cosmetic Dentistry, Member
American Dental Education Association, Member
Lake Erie College of Osteopathic Medicine, School of Dental Medicine, former faculty
Specialties and Expertise
As a talented cosmetic and general dentist, Dr. Roach is committed to excellence in all aspects of comprehensive care. She utilizes only the highest quality materials and techniques for every procedure and offers a specialized approach to patient care that is not commonly employed by others. When treating even the simplest of dental conditions, Dr. Roach incorporates an advanced process for disinfecting and desensitizing tooth structure to ensure comfort and lasting treatment results. While this approach does require additional time and materials, Dr. Roach is uncompromising when it comes to quality during any stage of dental treatment. Orlando Advanced Dentists was elected as the best practice in the Orlando Area and the recipient of the 2016, 2017, 2018, 2019, and 2020 Top Dentist Award by Orlando Magazine.
Reviews
"I discovered this place last year on a desperate hunt for someone who can rectify a REALLY botched job on a permanent crown (the veryyy back of my lower mouth).  After researching and asking for recommendations, I found Dr. Patricia Roach and her Team.  I could not be happier!  At my first consultation with Dr. Roach, she made me feel at ease and helped me regain my confidence that my tooth WILL be fixed.  Her and her team are beyond kind and patient.  They are so helpful and really make the appointments and procedures as comfortable as possible. Dr. Roach, Mandy and Arlene have been a dream to work with.  I went for my last appointment the other day to get my new permanent crown.  I have to say, it's beautiful! :) I highly recommend this office for anyone who is looking for a reliable and talented dentist.  At each visit, they offer you a nice warm, soft blanket.  Oh yeah, you can also watch TV while you're being worked on!  That's when I typically catch up on Fixer Upper, ha ha.   5/5 for Orlando Advanced Dentists!"
L.E.
Yelp
"I know how hard it is to find a good dentist, so I want to share my good luck with everyone that is looking for a great Dentist. I'd like to recommend Dr Patricia Roach, she is the most caring and experienced Dentist I've ever been to. Dr Roach and her staff are very professional. I can sure tell they love what they do!!!Thank you Orlando Advanced Dentist."
O.E.
Google
"I really want to thank Dr. Roach and her staff for making me and my family a part of theirs. The professional experience is second to none. Further more, my family and I trust the entire office staff with any and all dental work to be performed. Unfortunately, there was not another star to check for rating. Thank you all for taking care of my family."
R.I.
Google
"The absolute best. I don't have enough good things to say about this practice. They are not cheap but thy're worth it. Personalized service, nice to deal with and perfectionists about their work. The best dental practice I have even used; the antithesis of assembly line dentistry. Total customized solutions and nice people. I am very particular and this practice delivers."
O.M.
Google
"Dr. Roach, Mandy and other members of the office are amazing team. I came to Dr. Roach in tears because the crown on my frontal tooth broke. Dr Roach did amagical job. Nobody can tell now I have an implant when I smile. I have long history of dental work with numerous crowns and implants. I have seen a lot of dentists that charge top dollar but the quality of work is not there. Sometime we meet people they seem nice and we trust them - but "good person" doesn't mean good specialist. Dr Roach is both. She is caring, attentive and at the same time very knowlegeble, experiaced and profeccional. If you looking for an EXPERT in cosmetic dentistry - she is the one you want to see!"
O.S.
Google