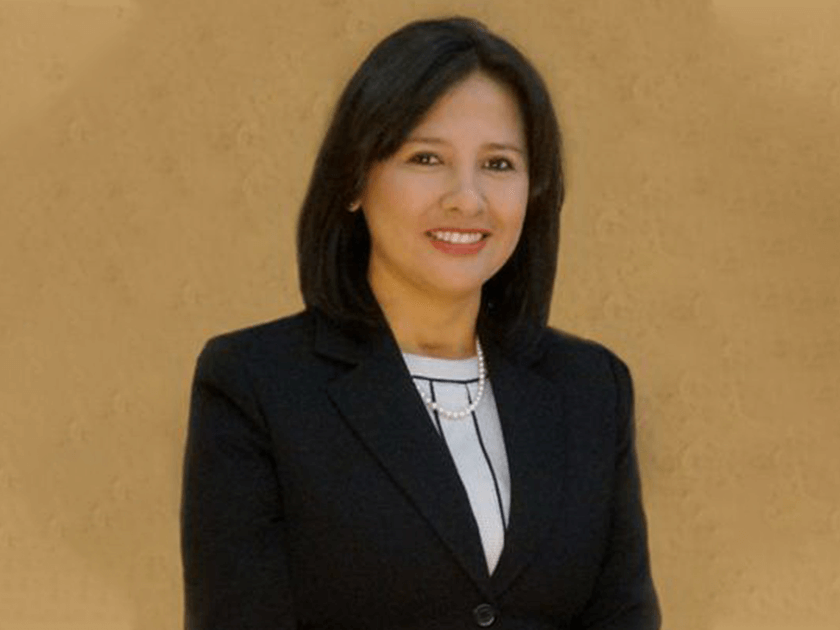 Dr. Patricia Roach earned a degree in dentistry from the Cayetano Heredia University Dental School in Lima, Peru. During her time at the university, she was recognized for her outstanding efforts and awarded high honors for her work with dental research and materials. Dr. Roach later went on to educate as an assistant professor of operative dentistry and dental materials for the dental school and adjunct professor of microbiology for the medical school.

Realizing her desire to deliver the highest level of care to patients, she pursued further dental training through several prestigious postdoctoral programs, including:

1 Year: University of Maryland, Department of Pediatric Dentistry and Microbiology Fellowship
3 Years: University of Rochester, Advanced Education in General Dentistry
2 Years: University of Rochester, Strong Memorial Hospital, General Practice Residency – Chief Resident.

The pace of scientific and technological advances in dentistry constantly increases, and over her 25 years of experience, Dr. Roach has understood the value and importance of postdoctoral education and training.

She is currently pursuing a Master's degree in Aesthetic Dentistry at King's College London, which has the exceptional ranking as the number 1 university dental school in the world according to the 2020 QS World University Rankings.

Dr. Roach remains current on the latest in advanced dentistry and is proud to be actively involved with the following professional organizations:
Academy of General Dentistry, Pre-Fellow and Member
Academy of Laser Dentistry, Member
American Academy of Cosmetic Dentistry, Member
American Dental Education Association, Member
Lake Erie College of Osteopathic Medicine, School of Dental Medicine, former faculty
Specialties and Expertise
As a talented cosmetic and general dentist, Dr. Roach is committed to excellence in all aspects of comprehensive care. She utilizes only the highest quality materials and techniques for every procedure and offers a specialized approach to patient care that is not commonly employed by others. When treating even the simplest of dental conditions, Dr. Roach incorporates an advanced process for disinfecting and desensitizing tooth structure to ensure comfort and lasting treatment results. While this approach does require additional time and materials, Dr. Roach is uncompromising when it comes to quality during any stage of dental treatment. Orlando Advanced Dentists was elected as the best practice in the Orlando Area and the recipient of the 2016, 2017, 2018, 2019, and 2020 Top Dentist Award by Orlando Magazine.
Reviews
"My family have been patients of Orlando Advanced Dentists for many years. Dr. Roach is the best. She is very caring and knowledgeable. My wife and I trust her completely with all of our dental care. The office staff is great and Arika is an excellent hygienist."
T.W.
Google
"Good place, great service, helped me find a good surgeon to remove my wisdom teeth that had been bothering me for ages. I'm truly grateful to them."
J.L.
Google
"Best dentist I've ever been to! I'll never go anywhere else."
J.J.
Google
"Even though OAD is out of network I will forever call this my home dentist ❤️ Patricia is an amazing dentist! I love that they have an all female staff!! I had dental work done a few years back at Williston dental and had terrible service. Patricia has had to redo multiple fillings and has made the procedure absolutely painless, without anesthesia! I have had a fear of dentists and now that fear is gone :) I always know I am in great hands with OAD! I can't recommend them enough :)"
L.H.
Google
"My family has been going to this dental office for more than 15 years. The care is the most excellent I have ever received in my six decades of going to the dentist. The results of work done on my teeth have been excellent. Friendly, competent, and caring staff are the icing on the cake!!"
R.S.
Google