Conservative Smile Makeover in Lake Mary, FL
Procedure Details
Conservative Smile Makeover included: Zoom Whitening, Additive Cosmetic Bonding and Enameloplasty.
More
Smile Makeover Portrait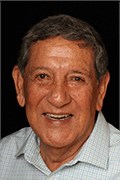 Smile Makeover B & A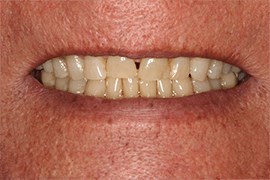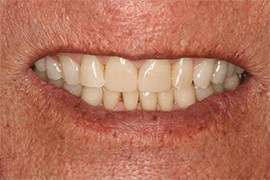 Smile Design and Cosmetic Dentistry completed by Dr. Roach. More
Conservative Smile Makeovers
Dr. Roach consulted with a patient that wanted to enhance his smile using a conservative approach. His main goal was to have his smile look very natural and age appropriate. The patient had a space between his front teeth (black triangle) that bothered him. He also wanted to improve the color. His treatment included Zoom Whitening to improve the color and then additive cosmetic bondings to close the space and create an appealing shape of the front 4 teeth. With additive bondings we can change the shape of the tooth seamlessly without drilling or removing tooth structure. The bondings blend in with the tooth structure and are polished using Dr. Roach's special technique so they are virtually undetectable. The bondings are very strong due to her special technique so they last many years. She also did some enameloplasty in multiple areas to reshape the teeth slightly to improve the shape and contour of the teeth.