Smile Makeover with Invisalign and Smile Enhancements in Lake Mary, Florida
Procedure Details
Smile Makeover included: Invisalign, Zoom Whitening and Cosmetic Bondings.
More
Smile Makeover B & A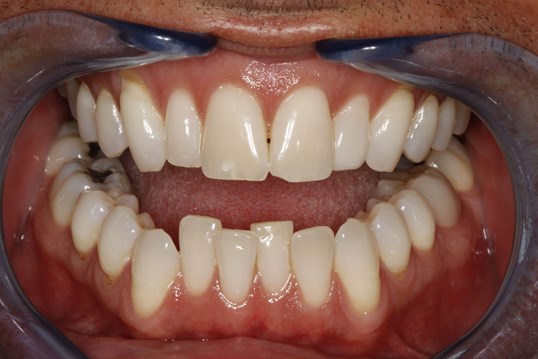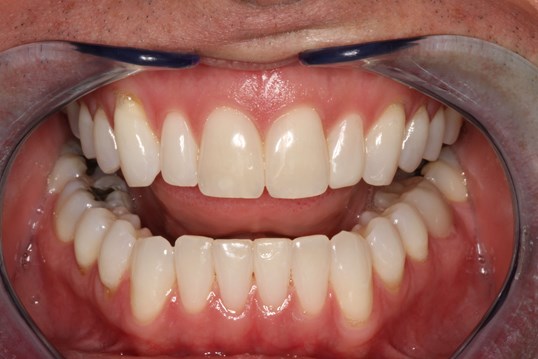 Smile Design, Invisalign and Cosmetic Dentistry completed by Dr. Patricia Roach. More
Smile Makeover with Invisalign
Invisalign is a great options to fix crowding. This patient had quite a bit of crowding on his lower teeth and he wanted that fixed first. After invisalign was completed, Dr. Roach and the patient consulted to see what else can be done to enhance his smile. The post invisalign treatment included Zoom whitening and cosmetic bondings to change the shape of the two front teeth so they look more oval instead of triangular. Dr. Roach sculpts these composite bondings into place in the office using a very conservative technique that requires no removal of tooth structure. She then shapes and polishes the bonding so it shines like the enamel.