Cosmetic Whitening in Lake Mary, FL
Procedure Details
Cosmetic Whitening included: KOR Whitening.
More
KOR Whitening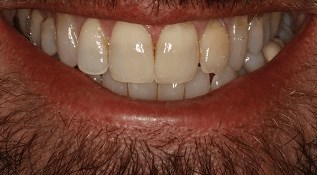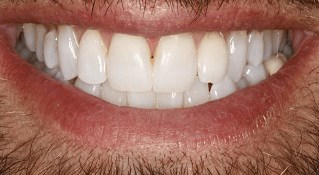 KOR Whitening completed by Dr. Patricia Roach. More
Patient's that has dark and stained teeth have many whitening options. Sometimes a deep whitening is needed when the teeth have very dark tones or developmental stain that happens while the teeth are developing when a child. Some medications such as Tetracycline and cause these types of stains when they are taken while the teeth are developing. This patient consulted with Dr. Roach and he was happy with the shape and alignment of his teeth however he did not like how dark his teeth were. In the past most whitening systems would not change his color much so more invasive procedures such as veneers would have to be done to get a white smile. With KOR Whitening deeper stains and developmental staining can be whitened. This patient completed the full KOR Whitening treatment with great results.